Hello my friends, up early and still searching and I am on the hunt for free recipe printables for....yes, a recipe album...and this is what I found.
Enjoy!
You can find these lovely cards at
Scrapgirls Digital Scrapbooking
and there are tons of beautiful, much appreciated freebies ;)
Here is just one of the many you can find at
55 + Free Printable Recipe at Tipnut
~ great list of free printables.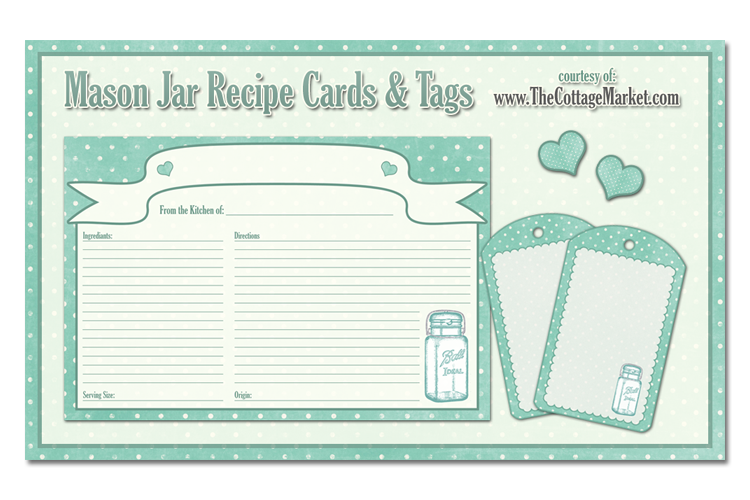 The Cottage Market
~ recipe cards & tags!
Mr. Printables
~ so many to chose from
Boulevard de L'antique
~ retro anyone?
Sweetly Scrapped
is a wonderful site with loads of freebies.
Teresa Collins
has this wonderful freebie for our projects.
Well, that's if for today, hope you enjoy these finds for your projects, after all, freebies are fantastic!
Happy Crafting...
D